Our research projects
Photo: Manuel Gutjahr
Project
Title
Verfahren und maschinentechnische Lösungen für die effiziente Aufbereitung von Sanddorn.
Coordinating Institute
Leibniz-Institut für Agrartechnik und Bioökonomie e.V. (ATB)
Summary
The project aims at the development of an efficient harvesting of sea buckthorn berries. It will be based on a process that flash freezes the fruit branches processed like a bulk product cost efficiently in a compact, continuous working freezer tower. For cooling a novel modified compression chiller is to be developed, which is faces the high requirements of the produce in terms of flexible and fast controlling Sea buckthorn berries are a valuable raw material for the food and cosmetics industries. Powerful mechanized harvesting methods are required for the commercial cultivation. The fruit-laden branches have to be mechanically harvested. The berries are frozen and then separated by means of special shaker devices. The harvest in Germany predominantly is partly mechanized.
Funding
Bundesministerium für Wirtschaft und Technologie (BMWi)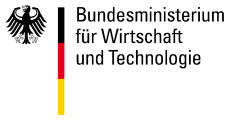 Funding agency
Arbeitsgemeinschaft industrieller Forschungsvereinigungen "Otto von Guericke" e.V. (AiF)

Funding framework
Zentrales Innovationsprogramm Mittelstand (ZIM)