Our research projects
Photo: Manuel Gutjahr
Project
Title
Entwicklung eines Axialfraktionierers für die Schäben-Faser-Trennung; Entwicklung der prozess- und verfahrenstechnischen Grundlagen für die neue Trenneinrichtung.
Acronym
Axialfraktionierer
Coordinating Institute
Leibniz-Institut für Agrartechnik und Bioökonomie e.V. (ATB)
Partner
Kranemann Gartenbaumaschinen GmbH
Summary
Shive-fibre mixtures constitute a large proportion of by-products in hemp fibre decortication plants. The ATB has developed a new processing technology for the cleaning of shive-fibre mixtures with an axial fractionator. It allows classification and cleaning of shives as well as recovering of the short fibres in only one processing step. The high quality shives can be used for the production of particle boards without further preparation. Furthermore, recovering of short fibres in the axial fractionator improves the efficiency of plant operation. The cleaned short fibres can be used as reinforcement fibres in composites.
Funding
Bundesministerium für Wirtschaft und Technologie (BMWi)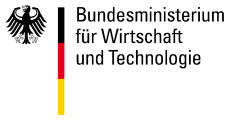 Funding agency
Arbeitsgemeinschaft industrieller Forschungsvereinigungen "Otto von Guericke" e.V. (AiF)

Funding framework
Zentrales Innovationsprogramm Mittelstand (ZIM)