Our research projects
Photo: Manuel Gutjahr
Project
Title
Sustainable Intervention Technologies for Controlling Food Safety and Stability
Coordinating Institute
L-Università ta' Malta (UM)
Partner
L-Università ta' Malta (UM)
neoplas GmbH
The National Technical University of Athens
Agencia Estatal Consejo Superior de Investigaciones Cientificas
Reseach Institutes of Sweden, Agrifood and Bioscience
ILSI EUROPE A.I.S.B.L.
CRETA FARM S.A.
GHI-Association Globale Harmonisierungsinitiative für Gesetze und Verordnungen im bereich Lebensmittel
Allocated to research program
Summary
The overall aim of SUIT4Food is to introduce, teach and train early stage researchers in the area of sustainable Intervention technologies for controlling food safety and stability. The multilateral trans-European cooperation will foster both institutional collaboration and innovative problem based learning initiatives and therefore, innovation and creativity will be supported. This will strengthen the role of higher education as new educational practices, curricula, knowledge transfer strategies will be developed. Horizontal as transversal competences of the participating teachers will be provided to develop autonomous initiatives in problem based studies of complex food processes including the quantitative analysis of the microbial and enzymatic activity following the application of these technologies. This results in training the new generation of students with high quality skills and competences and consequently increasing their employability potential.
Funding
Europäische Union (EU)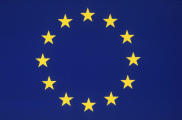 Funding framework
ERASMUS - Strategic Partnerships for Higher Education