Our research projects
Photo: Manuel Gutjahr
Project
Title
Entfernung spezifischer unerwünschter Gerüche mit der Entwicklung neuer Verpackungsmaterialien für Lebensmittel. Removing of Specific Undesirable Odours with the Development of New Food Packaging Materials.
Coordinating Institute
Centre de ressources technologiques en chimie
Partner
CELABOR
Centre de ressources technologiques en chimie
Summary
One of the challenges of the food packaging industry is the demand to preserve food products and extend shelf-life. With improved shelf-life other problems arise such as the formation and accumulation of undesirable gaseous compounds in the packaging that can generate off-odours. These odours are due to the presence of sulphide, aldehyde and amine compounds. These trapped volatile compounds have a significant impact on the consumer perception of food freshness and quality when the package is opened, eventually resulting in product rejection. Therefore, the aim of this project is to develop and design a novel packaging concept which will remove these off-odours for food products with odour issues. This novel packaging system would significantly reduce the probability of rejection without compromising consumer safety and health. The innovation of this project lies in the incorporation of the odour scrubbers directly into the food packaging materials instead of using the traditional absorbent pads. First, the selected food products will be characterized to establish a correlation between quality attributes and accumulation of off-odour in the packaged food product. Then, a suitable value chain will be selected. This includes regional food producers as well as food processing absorbent which will be selected based on the nature of the molecules to adsorb as well as on their compatibility with the matrix of the packaging material. Finally, the food product will be packed in the newly designed packaging material and the package performance will be evaluated. The project consortium consists of 3 research centres and is supported by SMEs from plants, packaging manufacturers and their suppliers. The expertises of the different partners of the project cover all the problematics of this topic including food packaging, VOC emission, polymer films, additives, fillers, absorbents, paper and carton board.
Funding
Bundesministerium für Wirtschaft und Technologie (BMWi)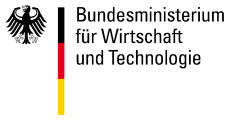 Funding agency
Arbeitsgemeinschaft industrieller Forschungsvereinigungen "Otto von Guericke" e.V. (AiF)