Our research projects
Photo: Manuel Gutjahr
Project
Title
Plasma4Food - Netzwerk für Lebensmittelhygiene
Coordinating Institute
Leibniz-Institut für Plasmaforschung und Technologie e.V.
Partner
Leibniz-Institut für Plasmaforschung und Technologie e.V.
Fraunhofer-Institut für Verfahrenstechnik und Verpackung
ttz Bremerhaven
automation&software Günther Tausch GmbH
Zentrum für Lebensmitteltechnologie Mecklenburg-Vorpommern GmbH (ZLT)
TIGRES Dr. Gerstenberg GmbH
neoplas GmbH
EO Mecklenburger Ernte GmbH
Allocated to research program
Summary
The tasks of the Plasma4Food network are the collective development, manufacturing and marketing of plasma-based systems for the efficient and gentle disinfection of foodstuffs and their packaging and for an increase of hygienic conditions of surfaces in the production process. The systems should be directly integrable into the production processes of the user, practical, and economically sustainable. Contaminations by pathogen microorganisms are an essential problem in various fields of the food industry. Most of these microorganisms such as Escherichia coli (e.g. EHEC), Salmonella, Listeria, molds and the spread of multi-resistant strains represent a substantial risk for the health of the customer. An example for this is the massive outbreak of EHEC in 2011 with more than 3800 cases and 53 deaths caused by contaminated seeds of fenugreek [BfR 2011]. The deployment of innovative plasma technology may offer an effective decontamination and functionalization of biological and technical surfaces and therefore, an increase of microbiological safety.
Funding
Bundesministerium für Wirtschaft und Technologie (BMWi)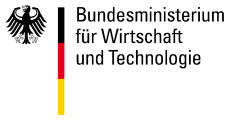 Funding agency
Arbeitsgemeinschaft industrieller Forschungsvereinigungen "Otto von Guericke" e.V. (AiF)