Our research projects
Photo: Manuel Gutjahr
Project
Title
Active Packaging for Fresh Food Market (FreshInPack)
Coordinating Institute
Industrievereinigung für Lebensmitteltechnologie und Verpackung e.V.
Partner
Stichting Kenniscentrum Papier en Karton
The West Pomerian University of Technology
Fraunhofer-Institut für Verfahrenstechnik und Verpackung
Wereld van Papier
CELABOR
Materia Nova, Materials R&D Centre
Stowarzyszenie Natureef
Allocated to research program
Summary
Fresh-In-Pack targets at developing bio-based packaging for perishables (fruit and vegetables, flowers) with multiple functionalities (ethylene scavenging, release of plant-based antimicrobials, water vapour condensation control). These perishable produce have high economic importance but are extremely perishable with the annual losses in fruit and vegetables, and flowers amounting to 45 % and 15-20 % (by weight), respectively; some prominent causes of losses being mould growth and high metabolic activity due to plant ripening hormone ethylene. The targeted functionalities of the packaging material are chosen to address these major spoilage causes, thereby, to elongate the produces shelf life. Fresh-In-Pack will follow the approach of combining the requirements of the produce and the functionalities of the packaging material in an active bio-based packaging system. The packaging development will be via numerical simulation which has not been previously done for such multifunctional packaging materials. The project will involve 1)An initial assay of ethylene scavengers and an antimicrobial activity assessment of plant-based antimicrobial and consumer accepted spices. 2)Release kinetics of the selected ethylene scavenger and antimicrobial substance will be studied and mathematically modelled. The simulation will be used to identify the right packaging matrix and substance concentration for the right produce. 3)Selected ethylene scavenging and antimicrobial substances will then be embedded into biopolymers having high water vapour transmission rate or coated on films, paper and fibre moulded trays. 4)Finally, the selected fruit, vegetables and flowers will be packed in the newly designed packaging material and the shelf-life will be evaluated. The developed packaging material will be demonstrated for single activity or synergistic effect on fruit, vegetables and flowers under practical conditions and case studies at selected companies will be performed. Additionally, practical work in form of coating application trials, printability tests, and recyclability tests will be followed. The cost analysis of the new packaging concept will also be performed and the economic advantage of the use of the new concept on shelf-life extension will be suggested.
Funding
Bundesministerium für Wirtschaft und Technologie (BMWi)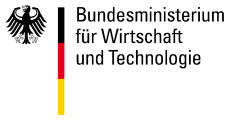 Funding agency
Arbeitsgemeinschaft industrieller Forschungsvereinigungen "Otto von Guericke" e.V. (AiF)

Grant agreement number
IGF- Vorhaben Nr.: 252 EBG / 2