Our research projects
Photo: Manuel Gutjahr
Project
Title
European Sustainable BIObased nanoMAterials Community
Coordinating Institute
Aristotle University of Thessaloniki
Partner
University of Padova
Politecnico di Milano
EUROPEAN BIOMASS INDUSTRY ASSOCIATION
Instituto Technologico del Plastico - Asociación de Investigación de Materiales Plásticos y Conexas
Fraunhofer-Gesellschaft zur Förderung der angewandten Forschung e.V.
Luxembourg Institute of Science and Technology
Bio Eco Energy Company d.o.o.
University of Edinburgh
STAM SRL
INSTITUTO DE SOLDADURA E QUALIDADE
NOVAMONT SPA
ACCIONA CONSTRUCCION SA
EVERSIA INNOVA SA
OHMATEX A/S
DIAD GROUP SRL
AFOI KOUTSANTONI EE
IRIS TECHNOLOGY SOLUTIONS, SOCIEDAD LIMITADA
EUROPEAN BIOPLASTICS EV
EXELISIS IKE
ABIS SPOLKA Z OGRANICZONA ODPOWIEDZIALNOSCIA SPK
AXIA INNOVATION UG
IDENER RESEARCH & DEVELOPMENT AGRUPACION DE INTERES ECONOMICO
NANOTYPOS OE
TEKNOLOGISK INSTITUT
ASOCIACION DE INVESTIGACION METALURGICA DEL NOROESTE
INSTITUTO TECNOLOGICO DEL EMBALAJE, TRANSPORTE Y LOGISTICA
CREATIVE NANO PC
BIO BASE EUROPE PILOT PLANT VZW
LULEA TEKNISKA UNIVERSITET
RISE PROCESSUM AB
UNIVERSIDAD DE BURGOS
Allocated to research program
Summary
Recent developments render the biobased sector a key player in European Economy providing a great impetus towards Circular Business Models of resource efficiency. Developments in biobased nanomaterials are coupled with biotechnologies applied to biomass converting the renewable resources into high added-value polymers. BIOMAC will establish an Open Innovation Test Bed (OITB) Ecosystem providing open access to SMEs or Industry to a single-entry point. Starting from the utilization of biomass sources followed by the production of biobased nanoparticles and different building blocks the ecosystem produces biopolymers for the strategic sectors of Food Packaging, Agruculture, Construction, Automotive and Printed Electronics which consist a high market share. A self-sustainable open innovation ecosystem for the upscaling of upscaled processes across the supply and value chain is intended to be created in order fill this gap. Although the last two decades a high number of publications have been only a very limited number of such cases has been finally commercialized and reached the market end users. Some of the reasons that these have not been adopted by the market are lack of investment, funding for further development, upscaling and the limited willingness of end users to adopt nanomaterials into their processes, this is the 'valley of death' which BIOMAC intends to overcome.
Funding
Europäische Union (EU)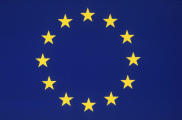 Funding agency
Europäische Union (EU)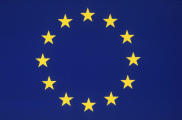 Funding framework
Call: H2020-NMBP-TO-IND-2018-2020 Topic: DT-NMBP-04-2020 - Open Innovation Test Beds for nano-enabled bio-based materials (IA)