Our research projects
Photo: Manuel Gutjahr
Project
Title
Biogaspotenzial spezieller Materialien (tierische Abfälle).
Acronym
BiogasTierReststoff
Coordinating Institute
Leibniz-Institut für Agrartechnik und Bioökonomie e.V. (ATB)
Summary
A long-term anaerobic digestion experiment was conducted to evaluate the impact of increasing amounts of poultry manure on the reactor performance and the response of the occuring microbiomein mesophilic and thermophilic continuously stirred tank reactor used for biogas production conditions. The microbial community structure was assessed by using a fingerprinting method in combination with a cloning-sequencing approach. Statistical analyses were used to correlate prevalent enviromental conditions with the microbiome.
Funding
Europäische Union (EU)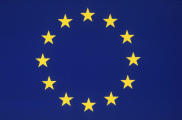 Funding framework
Erasmus Mundus Action 2 - Partnerships. JoSyLeEN project (Erasmus Mundus partnership Jordan Syria Lebanon Europe Network)