Our research projects
Photo: Manuel Gutjahr
Project
Title
Wissensbasierte, standortangepasste und nachhaltige Pflanzenproduktion mittels optischer Verfahren (Deutschland/Israel)
Coordinating Institute
Optec-Berlin-Brandenburg e.V.
Partner
Humboldt-Universität zu Berlin
Universität Potsdam
Agricultural Research Organization
Triangle Research and Development Center (TRDC)
Allocated to research program
Allocated to research program
Summary
The aim of the network, which is coordinated on the Israeli side by the Volcani Center ARO, is to develop practical solutions and implement digital, optical technologies in agricultural processes from the seed to (pre-)processed products. Agricultural production is to be made more precise and thus even more sustainable in the future through the additional measurements in the field.
Funding
Bundesministerium für Wirtschaft und Technologie (BMWi)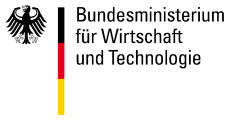 Funding agency
VDI/VDE Innovation + Technik GmbH

Funding framework
ZIM-Netzwerke