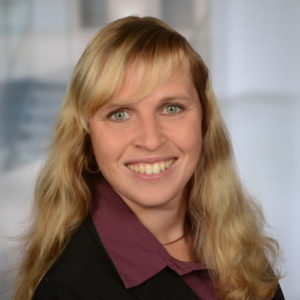 Research Scientist, head of the working group "Infections and AMR in livestock"
Department: Sensors and Modelling
Telefon: +49 (0)331 5699 521
---
Head of the working group "Infections and antimicrobial resistances in livestock"
microbiological interaction of humans, animalsand environment (One Health concept)

Investigation of prevalence, transmission and reduction of antimicrobial resistances in fattening pigs

·

Individualized mastitis risk assessment in dairy farming using sensors, digitalization and artificial intelligence

·

Interventions to control the dynamics of antimicrobial resistance from chickens through the environment

·

Participation in the Leibniz research alliance "INFECTIONS"
since Nov 2018
Project: "Spread of antibiotic resistance in an agrarian landscape" (SoARiAL)
Funding: Leibniz-Gemeinschaft, Berlin
measurement and characterisation of particulate matter emissions during the application of organic fertiliser
development and spread of antimicrobial resistances in livestock farming and the environment
orientation to the "One-Health Approach"
participation in the research network "Infections'21"
July 2016 - Oct 2018
Project: "Methodenentwicklung und technische Unterstützung einer Dekontaminationseinheit für Äpfel mittels heißen Wassers" (DekonWa)
Funding: Arbeitsgemeinschaft industrieller Forschungsvereinigungen "Otto von Guericke" e.V. (AiF) / Bundesministerium für Wirtschaft und Technologie (BMWi), Berlin
microbiological investigation and cultivation of human pathogens
cofocal laser scanning microscopy (cLSM)
food analytics
determination of food quality parameters
Veröffentlichungen vor ATB-Zugehörigkeit
Brzezinka, K., Altmann, S., Czesnick, H., Nicolas, P., Gorka, M., Benke, E., ... & Bäurle, I. (2016). Arabidopsis FORGETTER1 mediates stress-induced chromatin memory through nucleosome remodeling. elife, 5, e17061.

Kabelitz, T., Brzezinka, K., Friedrich, T., Górka, M., Graf, A., Kappel, C., & Bäurle, I. (2016). A jumonji protein with E3 ligase and histone H3 binding activities affects transposon silencing in Arabidopsis. Plant physiology, 171(1), 344-358.

Kabelitz, T. (2015). Natural and induced variation in the silencing of a Mutator-like transposon from Arabidopsis thaliana. (Dissertation)

Kabelitz, T., & Bäurle, I. (2015). Get the jump–Do 3? UTRs protect transposable elements from silencing?. Mobile genetic elements, 5(4), 51-54.

Kabelitz, T., Kappel, C., Henneberger, K., Benke, E., Nöh, C., & Bäurle, I. (2014). eQTL mapping of transposon silencing reveals a position-dependent stable escape from epigenetic silencing and transposition of AtMu1 in the Arabidopsis lineage. The Plant Cell, 26(8), 3261-3271.
since July 2016
PostDoc
Leibniz-Institute for Agricultural Engineering and Bioeconomy e.V. (ATB)

Dec 2011 – May 2015
PhD (Dr. rer. nat.)
University of Potsdam, AG Plant Epigenetics (Prof. Isabel Bäurle)
Thesis topic: Natural and induced variation in the silencing of a Mutator-like transposon from Arabidopsis thaliana

Oct 2009 – Nov 2011
Master Molecular and Cellular Biology
University of Potsdam

Oct 2006 – Sep 2009
Bachelor Molecular Biology / Physiology
University of Potsdam