Our research projects
Photo: Manuel Gutjahr
Project
Title
Raising the bio-based industrial feedstock capacity of Marginal Lands
Coordinating Institute
Leibniz-Institut für Agrartechnik und Bioökonomie e.V. (ATB)
Partner
ZABALA INNOVATION CONSULTING, S.A.
UNIVERSIDAD DE BUENOS AIRES - BUENOSAIRES UNIVERSITY
UNIVERSIDAD NACIONAL DE GENERAL SAN MARTIN
PILZE-NAGY KERESKEDELMI ES SZOLGALTATO KFT
CENTRO DE INVESTIGACIONES CIENTIFICAS Y TECNOLOGICAS DE EXTREMADURA
BAY ZOLTAN ALKALMAZOTT KUTATASI KOZHASZNU NONPROFIT KFT
ERNSTS EXPRESS AKTIEBOLAG
ATLANTIS PERIVALLON KAI KAINOTOMIA LIMITED
RISE PROCESSUM AB
Greenovate! Europe
Instituttet for Fødevarestudier & Agroindustriel Udvikling-IFAU
inter 3 GmbH Institut für Ressourcenmanagement
Reseach Institutes of Sweden, Agrifood and Bioscience
University Stellenbosch, South African Research Chair in Postharvest Technology
Leibniz-Zentrum für Agrarlandschaftsforschung e.V. (ZALF)
CLUSTER VIOENERGEIAS KAI PERIVALLONTOS DYTIKIS MAKEDONIAS
SECALFLOR GMBH
ALFA WOOD GROUP SA
ASOCIACION EMPRESARIAL DE INVESTIGACION CENTRO TECNOLOGICO NACIONAL AGROALIMENTARIO EXTREMADURA
ANONYMI ETAIREIA DIACHEIRISIS APORRIMMATON PER DYTIKIS MAKEDONIAS - SA
SOCIEDAD COOPERATIVA DEL ALAGON
MODULAR SYSTEM GLOBAL SL
AMBIENTA INGENIERIA Y SERVICIOS AGRARIOS Y FORESTALES SL
HUSHALLNINGSSALLSKAPET I NORRBOTTENS LAN FORENING
KUJANI SZAKTANACSADO ES TERMELO KFT
INNOMINE DIGITAL INNOVATION HUB NONPROFIT KFT
Allocated to research program
Summary
At present, 60-70% of all soils are unhealthy in Europe as a result of land management practices, pollution, intensive agriculture, urbanisation, and the effects of climate change. Due to this and other biophysical constraints that limit agricultural productivity, almost 30% of the EU 28 region is classified as marginal agricultural land: i.e. land that is of little agricultural or developmental value because crops cultivated on the land are worth less than any rents paid to access the area. Left neglected, these lands continue to degrade, in turn leading to more biodiversity loss and ecosystem damage, leaving the land and surrounding ecosystems more vulnerable to climate change impacts, including desertification. The MarginUp! project proposes solutions to secure use and return profitability on marginal lands while enhancing biodiversity by cultivating climate-resilient and biodiversity-friendly non-food crops for sustainable for industrial feedstock on marginal lands. This will simultaneously provide an abundant local source of renewable feedstocks to produce high-value bio-based commodities and support ecosystem restoration and health. Working closely with land managers, farmers, and stakeholders from the growing bioeconomy industry, MarginUp! will create sustainable and circular value chains and increase the resilience of rural farming systems. To further improve biodiversity and environmental benefits, MarginUp! will focus on understanding which marginal lands are suitable with the lowest impact for low indirect land-use change (ILUC) biomass production.
Funding
Europäische Union (EU)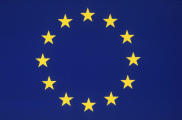 Funding agency
European Research Executive Agency

Funding framework
Circular economy and bioeconomy sectors (HORIZON-CL6-2022-CIRCBIO-01) - TOPIC ID: HORIZON-CL6-2022-CIRCBIO-01-02