Our research projects
Photo: Manuel Gutjahr
Project
Title
Optimierung der nachhaltigen Biomassebereitstellung von repräsentativen Dauergrünlandtypen für die thermische Verwertung. Teilprojekte: Gesamtbewertung; Biogas; Verbrennung.
Coordinating Institute
Thüringer Landesanstalt für Landwirtschaft
Partner
Thüringer Landesanstalt für Landwirtschaft
Bayerische Landesanstalt für Landwirtschaft (LfL)
Sächsische Landesanstalt für Landwirtschaft
Landwirtschaftskammer Niedersachsen
Summary
The project will provide scientifically based findings on the effectiveness and environmental impact of the provision of grassland biomass utilization for biogas production and on the production of thermal energy in the form of combustion compared to conventional use of the grassland biomass as animal feed. Grassland types representing all typical grassland regions of Germany will be examined systematically. Scientific and statistical analysis of the individual sites provide reliable data for the evaluation and comparison of different management intensities and utilization paths at each site. Practical recommendations for grassland regions will be derived following the inclusion of data from the exploitation of the recovered sample material in the biogas fermenter or incinerator and by taking into account available animal feed data.
Funding
Bundesministerium für Ernährung, Landwirtschaft und Verbraucherschutz (BMELV)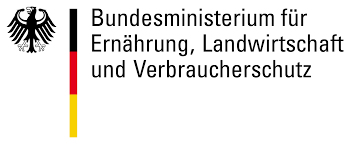 Funding agency
Fachagentur Nachwachsende Rohstoffe e.V. (FNR)