Our research projects
Photo: Manuel Gutjahr
Project
Title
Innovative value chains from tree & shrub species grown in marginal lands as a source of biomass for bio-based industries
Coordinating Institute
CENTRO DE INVESTIGACIONES ENERGETICAS, MEDIOAMBIENTALES Y TECNOLOGICAS
Partner
EL JARPIL SL
Contactica S.L.
IDOASIS 2002 SL
ENVIROHEMP SL
LABORATORIOS MAVERICK SL
TOLSA SA
NNFCC LIMITED
Consorzio per la ricerca e la dimostrazione sulle energie rinnovabili
Fundación Centro de Servicios y promoción Forestal y de su Industria de Castilla y León
CENTRO DE INVESTIGACIONES ENERGETICAS, MEDIOAMBIENTALES Y TECNOLOGICAS
Instituto Technologico del Plastico - Asociación de Investigación de Materiales Plásticos y Conexas
INSTITUTO POLITECNICO DE BRAGANCA
UNIVERSITATEA STEFAN CEL MARE DIN SUCEAVA
Brandenburgische Technische Universität Cottbus-Senftenberg
ASOCIACION PARA LA CERTIFICACION ESPANOLA FORESTAL - PEFC ESPANA
Allocated to research program
Summary
The BeonNAT project aims to increase knowledge about the extraction of various organic products from wood species, trees and shrubs that are currently underutilized. The project evaluates the key aspects in the value chain and includes a selection of the most suitable species for different European countries. BeonNAT is based on the following concepts: mixed cultivation of selected woody species in marginal yield areas using the coppice management method and extraction of a product cascade within a biorefinery concept. The cultivation trials are carried out at different locations: Germany, Romania and Spain. The biorefinery processes are being studied in research laboratories in Portugal, Germany, Italy and Spain. The BeonNAT project focuses on: 1) the need to achieve a higher level of knowledge about mixed cultures geared to the bio-industry and 2) their sustainable management with the aim of producing the suitable raw materials for the production of the targeted bio-products. In BeonNAT 8 products are being developed, including essential oils, extracts, wood paper, chipboard, bioplastics, biochar, activated carbon and absorbents. The entire sustainability of the value chains will be analysed in, including the economic, environmental and social impacts related to the future BeonNAT biorefineries, as well as the impact on biodiversity and key market aspects. In addition, the project has an ambitious strategy for communication, dissemination and exploitation of the results. The consortium consists of 8 Research Technology Organisations, 5 small and medium enterprises, 2 large companies and 1 association.
Funding
Europäische Union (EU)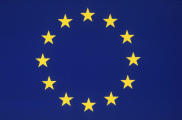 Funding framework
H2020-BBI-JTI-2019