Precision farming in crop and livestock production
Photo: ATB
Project
Title
Replicable business models for modern rural economies (RUBIZMO)
Partner
EUROPEAN SCIENCE COMMUNICATION INSTITUTE (ESCI) GGMBH
Agriculture University Wroclaw
Universita' degli Studi di Bologna
COOPERATIVAS AGRO-ALIMENTARIAS DE ESPANA U DE COOP SOCIEDAD COOPERATIVA
Swedish University of Agricultural Sciences
ZABALA INNOVATION CONSULTING, S.A.
Greenflex
INVESTORNET-GATE2GROWTH APS
Instituttet for Fødevarestudier & Agroindustriel Udvikling-IFAU
Reseach Institutes of Sweden, Agrifood and Bioscience
Greenovate! Europe
PROQUANTIS LTD & CO KG
IRISH RURAL LINK CO-OPERATIVE SOCIETY LIMITED
CLUSTER VIOENERGEIAS KAI PERIVALLONTOS DYTIKIS MAKEDONIAS
ASOCIATIA ROMANA PENTRU AGRICULTURA DURABILA
Allocated to research program
Summary
RUBIZMO will identify business models with high potential for empowering rural communities to take advantage of the opportunities arising from improved value chain optimisation. It will directly supporting the creation of sustainable jobs and growth in rural economies, supporting a multi-actor approach for generation of shared-value. Ultimately, the project looks to contribute to rural development in Europe, supporting the Europe 2020 Strategy for Smart, Sustainable and Inclusive Growth, as well as supporting Regional and Rural Development policy. To do this, the project will identify innovative business models (developed or identified in existing projects under FP7, H2020, Interreg, Central Europe, etc.) with a significant potential to support modernisation and sustainable growth in rural economies, and relevant to the food sector, bio-based value chains and ecosystem services. Business models with the potential to contribute to the modernisation and sustainable growth of rural economies will be selected, packaged and classified according to their nature, comprising technologies, services, business support structures, financing mechanisms, etc.
Funding
Europäische Union (EU)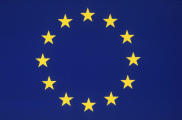 Funding framework
H2020-RUR-2016-2017