Areas of competence
Photo: Manuel Gutjahr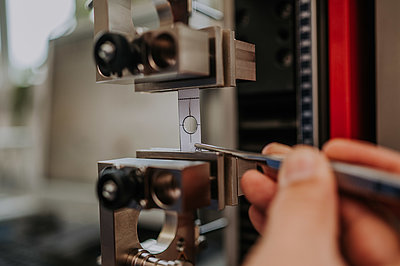 The WG "Process Engineering for Fibre Crops" conducts research along the entire value chain on the provision of bio-based fibre raw materials, especially for tech-textile applications. This is based on many years of preliminary work and our subsequent expertise as well as on our pilot plant and laboratory equipment.
Previous work has focused primarily on application-oriented issues - from agricultural production to the processing industry. For the cultivation and harvesting of fibre plants such as hemp or flax, high demands are placed on the development and optimisation of machine and process technology. This applies in particular to primary processing, i.e. fibre extraction and processing of so-called primary plant fibre raw materials. In addition to traditional fibre plants, new, alternative fibre materials are increasingly coming into focus, e.g. from landscape management or residual biomass from diverse production branches. Additional fibre use increases the competitiveness of renewable crops, and the intermediate products resulting from primary processing contribute as alternatives to fossil-based materials to bioeconomy.
In the field of basic research, we determine material properties and are modelling environmentally induced or technically induced changes. This enables us to derive, among other things, the operating principles of technical facilities as a basis for machine developments. A particular challenge is the large spectrum and the high variability of the different plant material properties. In this context we also deal with questions of method development for the determination of specific morphological, gravimetric or mechanical properties. Conversion processes during growth, but especially during harvest and subsequent processing, require appropriate methods to characterise the material and structural composition of raw materials and intermediates.
Another focus is the design of post-harvest (field drying and roasting) and preservation processes for raw materials. Characteristic values of selected raw material properties or weather data can be used to develop models to better understand the interactions of biotic and environmental impacts.